The Weekend Blog Follower Caravan is back... and this time the task is to follow and "Like" co-bloggers on their Facebook page. Who wouldn't want to add number of fans on their facebook page? Now i'm counting... :)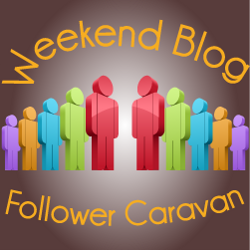 This weeks sponsors are
Pink Memoirs and Postcard Enthusiast.
Weekend Blog Follower Caravan is an online blogger-helping-blogger weekly meme, a big help for bloggers (especially the newbies)to help each other in terms of blog followers through Google Friend Connect, email subscribers Twitter and Facebook. For more details on how to join the fun, simply click this.
And here's my facebook page Pinoy Kitchenette.
or
https://www.facebook.com/PinoyKitchenette
LIKE IT..LIKE IT..!
Happy WBFC!